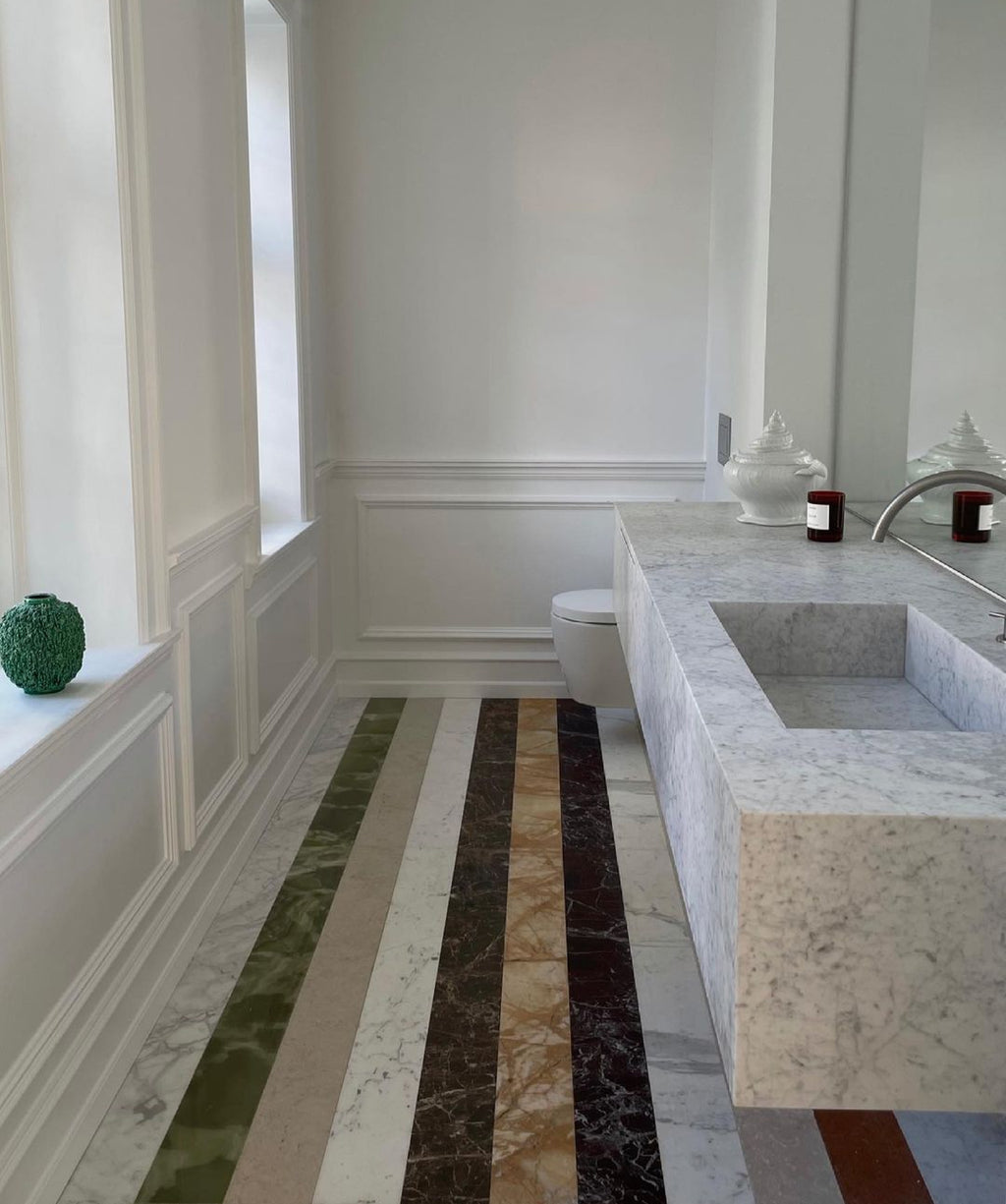 Interiör
Mixa och matcha stenar
Publicerad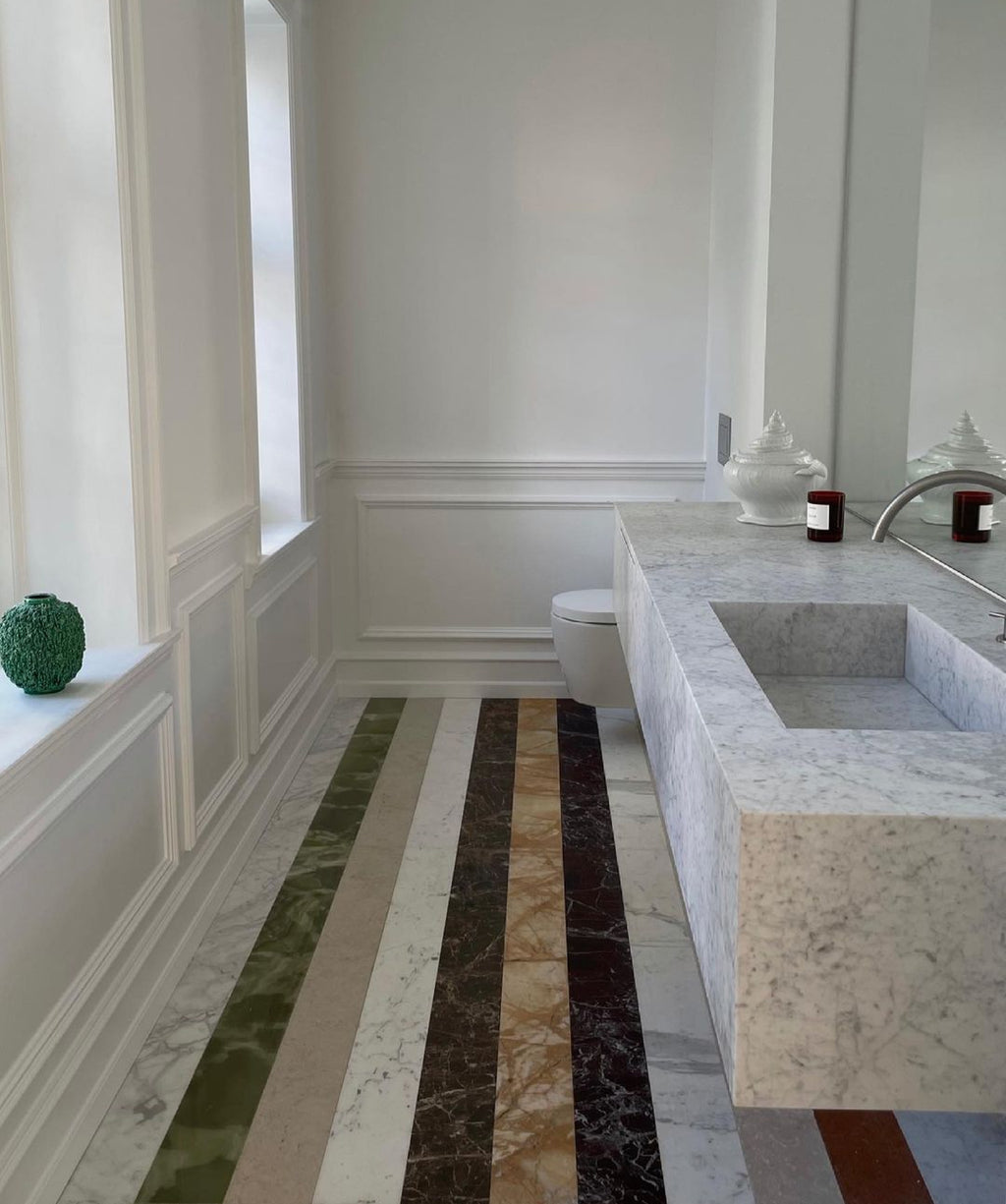 Mixing different stone types creates a playful expression
We like all our stones and sometimes it is difficult to choose just one. Then a mix of several different stones can be an alternative. Mixing different stones creates a lively and playful expression that is both innovative and classic.
One of the most traditional combinations of stone is of course the white and black checkerboard pattern. For such a pattern, we recommend our light Ekeberg marble combined with our black Jämtland limestone. After that, it is really only the imagination that puts a stop. We think the more stone types, the more fun the mix.
If you are looking for something similar to the design below, our black Jämtland limestone goes great together with red Öland limestone in a diamond milled or honed surface.
Checkerboard patterns can of course also be created with stones other than light Ekeberg marble and black Jämtland limestone. A combination of grey-brown Borghamn limestone honed and Rosenthal Sandbeige works very well.
Or why not our blue Fauske marble honed in combination with our light Ekeberg marble honed? To create your own mix of stones, we recommend to buy stone samples and try it out.
Publicerad
choosing a selection results in a full page refresh