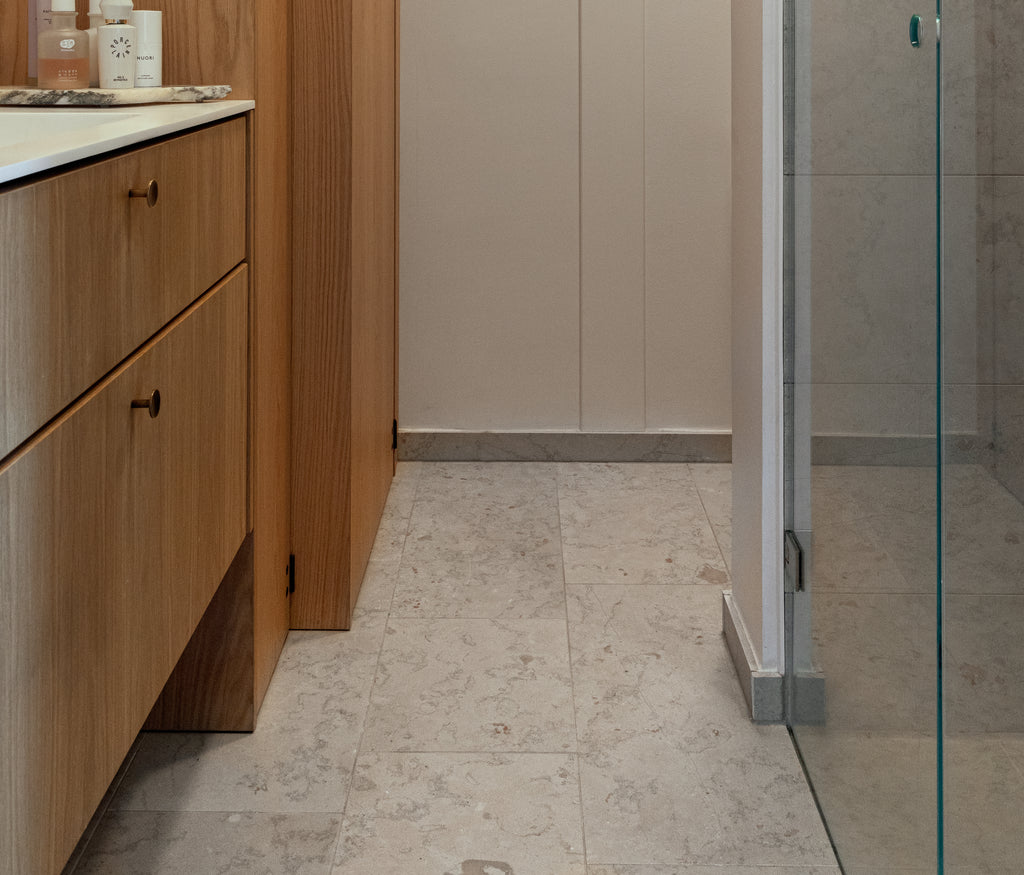 At home with
At home with Line Borella
Publicerad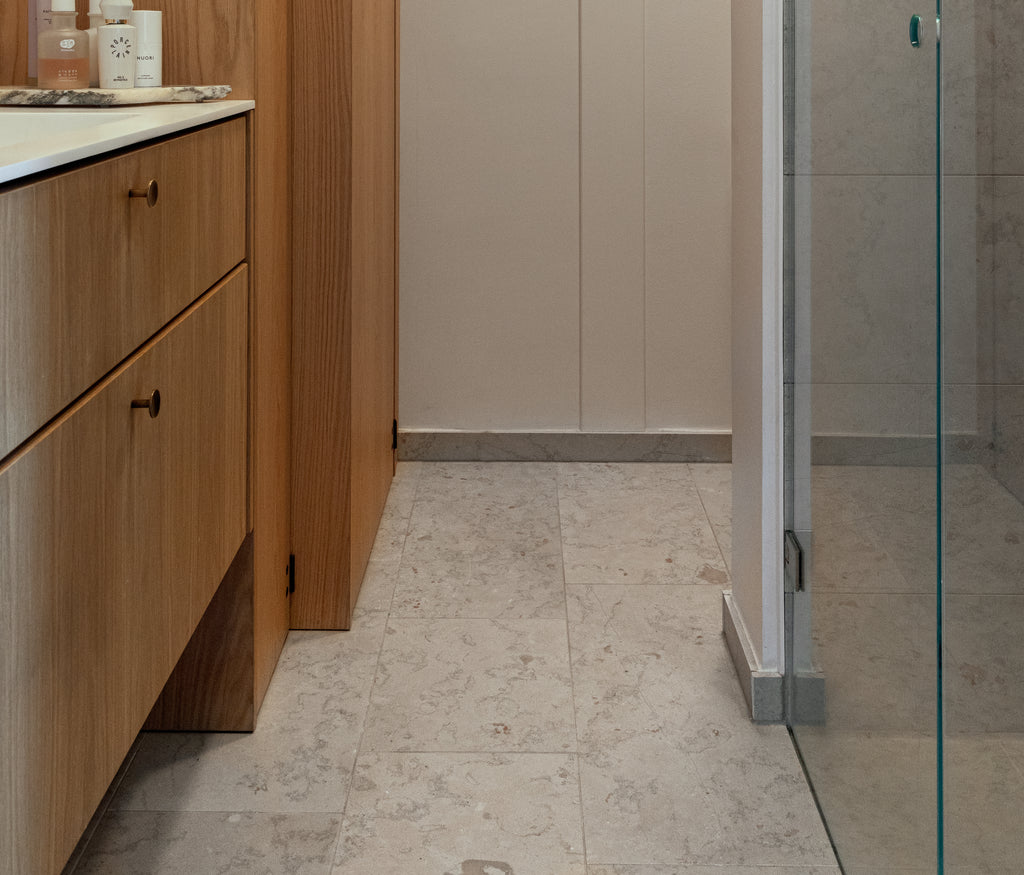 Who is Line Borella?
I am Head of Public Relations at MENU and I live in Nørrebro, Copenhagen, with my boyfriend and our four children being here every other week. I love the atmosphere in the neighborhood and to always be close to green areas, restaurants and our office. We are also members of a rooftop garden, and during the summers it supplies us with fresh vegetables. My interests are gardering and interior design, but there are many things in-between. Recently my boyfriend and I renovated our bathroom, from 1.5 square meters to 4.5 square meters with a lot of storage and built in washing machine and dryer.
Why did you want to use our Gotland limestone Norrvange?
My boyfriend discovered Östersjösten via Instagram, and since we by then were in the process of designing the new bathroom, he shared it with me and I instantly liked what I saw. I tried ordering a box of samples, but at the time you did not ship to Denmark. I contacted Deniz who informed me of all the different stones. Just when we were about to order, I experienced Norrvange limestone from Gotland, at the time new to your assortment. By last minute, we changed and ordered Norrvange mat honed.
How did you prepare before the renovation of the bathroom?
Since I work within a design company I am used to the process of creating rooms and spaces. Either for real life, or for photography. The fact that I have been working in the business for a long time makes me aware of how tired I become of non-classic, clean and natural backgrounds in my home. Therefor I knew that natural stone, bronzed brass, stainless steel, wood and calm base colors would be the ground elements in the bathroom.
We wanted to create a warm and welcoming feeling, and then add color through details such as towels and artwork. Since the whole renovation was like a puzzle, we wanted to take advantage of every millimeter while making the room as big as possible. Something I never thought about before is how easy you can combine different metals in a bathroom - taps, knobs, toilet brush, flush button, lamps e.t.c. - so now we actually have four different metals. I love how the limestone is used on the floor and in the shower, as well as how it is matched with the oak on the cabinets and the color of the wall. But, I would like to add a little light red or something yellow.
Publicerad
choosing a selection results in a full page refresh