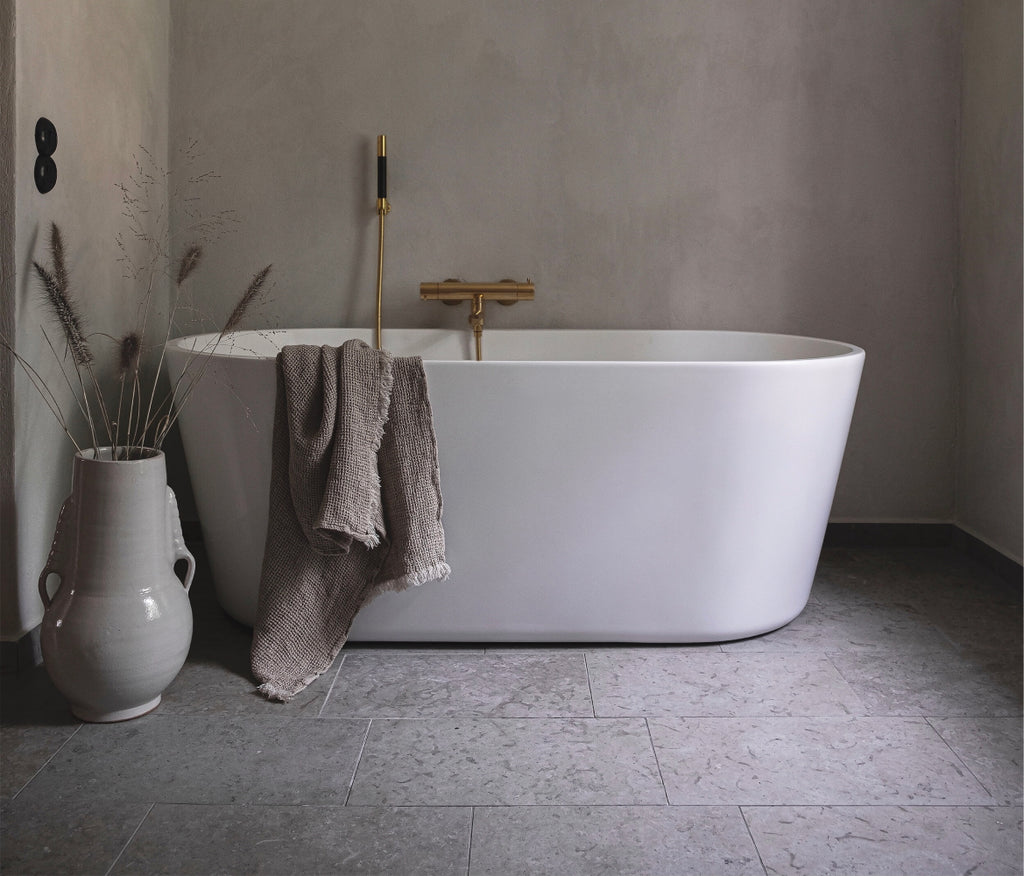 Guide
The details around natural stone - A guide on joints, skirting & window sills
Publicerad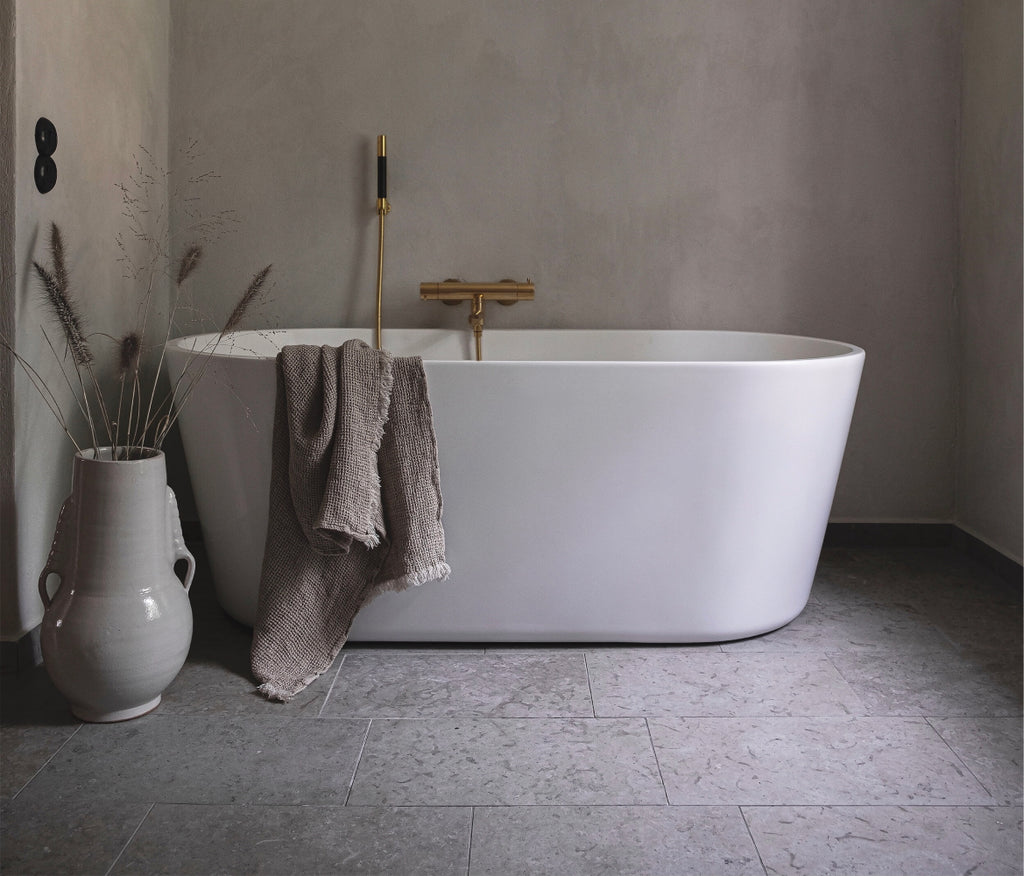 How you choose to work with details affect how a room is perceived, and when it comes to natural stone there are many choices you can make to create a good overall expression. In this article, we will go through the details around the stone, including the choice of joints and how you can do with skirting and window sills.
Joint for natural stone
Using the right joint is important for natural stone, the wrong joint can discolour the stone. Our joint sealant Ardex G10 is developed specially for jointing natural stone. In addition to which joint you use, choice of colour is of course of great importance. We recommend that the joint colour goes as close to the colour of the stone as possible. It is also possible to use contrasting colours on the joint to make the individual stone tiles and the direction of the floor more visible.
But, you actually do not have to use joint. On the floor in the kitchen, hall, living room or in the guest toilet, it works perfectly without joint. In that case, only a thin shadow appears between the tiles. In wet areas with a shower or bath, we still recommend using joint.
Skirting
How you work with skirting is also something to think about, if they match the floor, it creates a uniform and well-crafted impression. Which height you should choose on the skirting depends on what result you are looking for. The skirting we sell are 7 cm high in falling lengths and are found in our most popular stones Lindanäs, Norrvange, Alevik and Kolmården marble.
Low skirting in the bathroom can make it feel less like a bathroom and blend in more with the other rooms in your home. But if you want the more classic spa feeling that many people are looking for, you can let the tiles go up either all the way to the ceiling or just a bit up on the wall. If you want the tiles to go up a bit on the wall, around 120 cm can be a good benchmark.
Window sills
With window sills, the same applies as with skirting, matching them with the floor is an easy way to create a well-thought-out feeling. Our window sills are found in the stones Norrvange and Lindanäs and come in many different formats. The sills are 2 cm thick and the lengths are easily cut to the desired size with an angle grinder. The sides are then honed with a polishing pad.
Our window sills can also be used as a wall shelf. A wall shelf in stone looks good in most rooms. Bathrooms and kitchens may be what you think of at first, but it can also fit in the home office, children's room or why not as a small table next to your bed?
Publicerad
choosing a selection results in a full page refresh