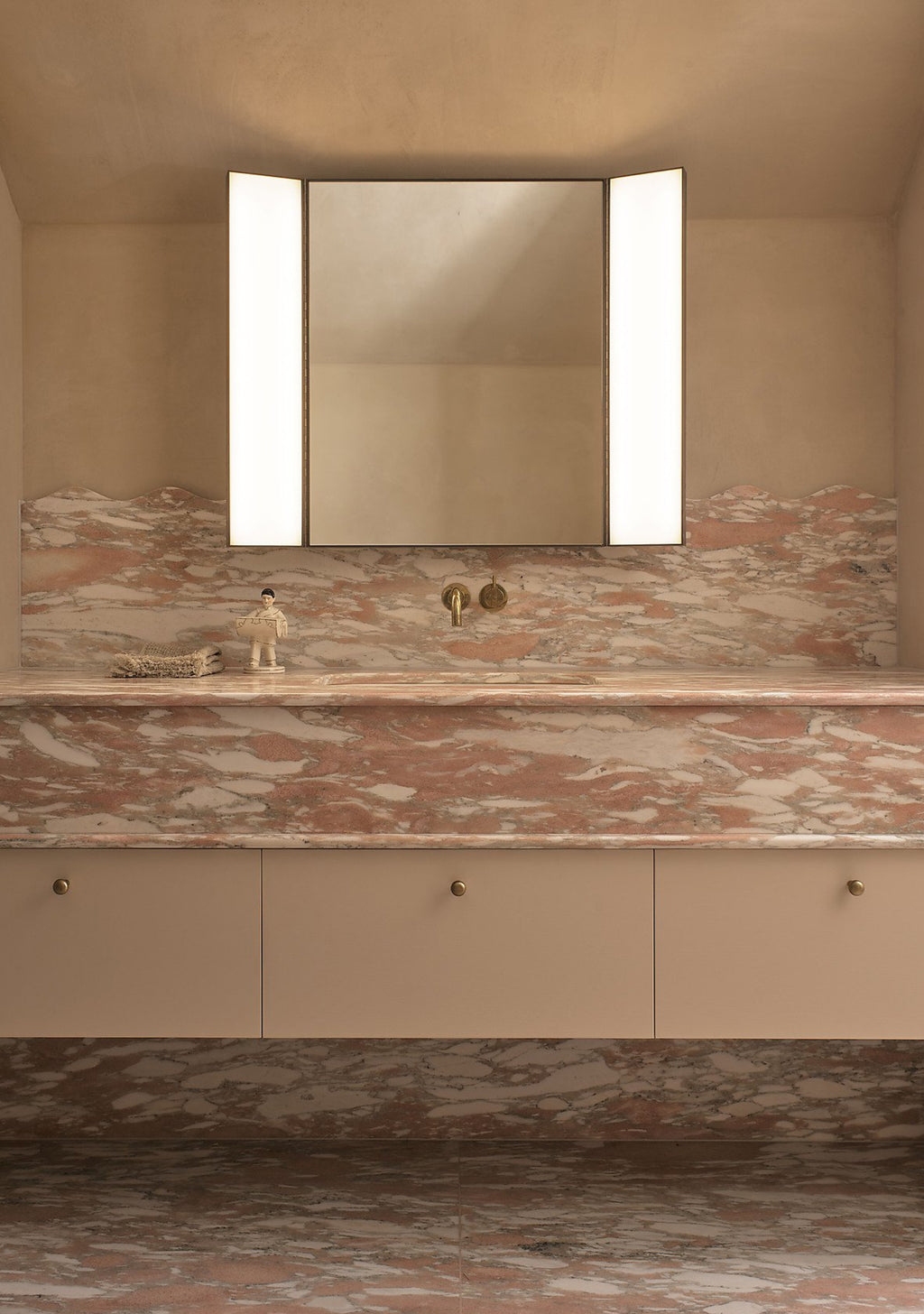 Interior
The pink marble from Norway
Publicerad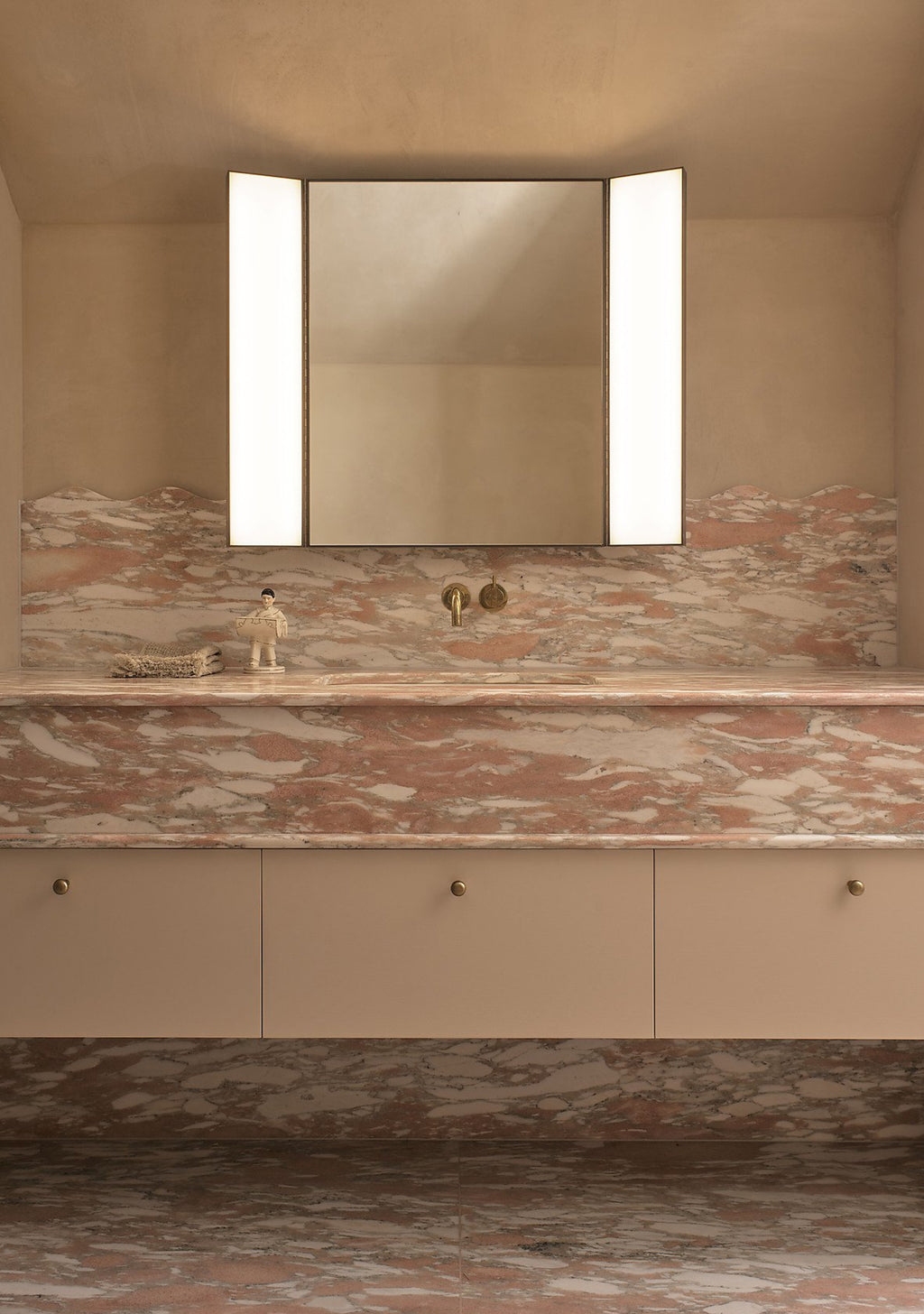 For over 100 years, the Fauske marble or "Norwegian Rose" as it is also called, has been known for its unique pink color, pattern and durability. A real natural treasure from the quarry that has been in use since the late 19th century in the beautiful town of Fauske, in Norway.
Pink Fauske marble
The stone, with its unique color and marbling, fits in most environments on floors, walls or as a countertop. It has the classic properties that are associated with marble, including the characteristic pattern and the shifts between light and dark tones.
But the most fascinating thing for most is the warm pink color. The pink is mixed with white and grey tones that sometimes turn to faint olive green. It also has elements of dolomite which means that it can shimmer in a certain light.
The quarry in Fauske
Fauske, with its classic Norwegian mountains and fjords, is as beautiful as the stone itself. Marble and marble mining have long been of great importance to society in Fauske and are still one of the most important industries. The first quarry was opened as early as 1884 and some of the old quarries are still in operation today.
From Fauske, into the Skjerstadfjord, and north to Sørfolda stretches a fifteen kilometer wide land area with Norway's most important layers of marble, dolomite and limestone. In Leivset, about five kilometers south of Fauske, another unique marble called Koloritt is quarried.
The quarry in Fauske has delivered stone to many famous places in Norway, such as Oslo City Hall, Oslo District Court and Oslo Airport Gardermoen, but also to other projects around Europe, Asia and North America.
An undiscovered gem
Despite its unique appearance and fascinating color, many people are still unfamiliar with the Norwegian marble. It has mostly been used in public projects and environments around the world, but for private consumers in Europe it is still relatively unknown.
We look forward to introducing more to this fantastic stone. The first time you see the pink marble, it is almost difficult to understand that it really exists. The imagination starts immediately on which projects it could do well in, perhaps as a pink hall floor or on the walls of a guest toilet. It is a stone that really stands out and creates a completely unique impression in the home.
Publicerad
choosing a selection results in a full page refresh